Office Address

Littauer-215
Mailing Address

John F. Kennedy School of Government
Mailbox 60
79 JFK Street
Cambridge, MA 02138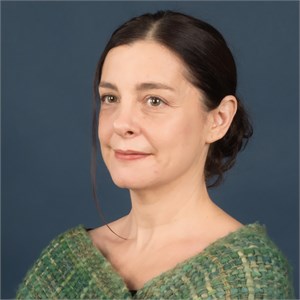 Profile
Pinar Dogan is Lecturer in Public Policy. Her research interests include industrial organization, economics of networks, regulation and competition policy with an emphasis on the telecommunications industry. She received a PhD in Economics and Masters degree in Mathematical Economics from University of Toulouse, France. She has taught at Koc University, Istanbul, was a visiting scholar at École Nationale Supérieure des Télécommunications (Télécom ParisTech), Paris, at Public Utility Research Center, FL, and most recently, at Institute for Advanced Science, Princeton, NJ. She is an Associate Editor of Information Economics and Policy.
Courses
Fall
Research
For a complete list of faculty citations from 2001 - present, please visit the HKS Faculty Research Connection.
Selected Publication Citations:
Academic Journal/Scholarly Articles

Dogan, Pinar, Marc Bourreau, and Romain Lestage. "Niveau d'Accès et Investissement dans les Réseaux de Télécommunications." Revue Économique 67.HS1 (2016).
Dogan, Pinar, Marc Bourreau, and Matthieu Manant. "Size of RJVs and Degree of Cooperation in Product Development." International Journal of Industrial Organization 46 (May 2016): 77-106.