Office Address

124 Mt. Auburn - Suite 200N-256
Mailing Address

John F. Kennedy School of Government
Mailbox 74
79 JFK Street
Cambridge, MA 02138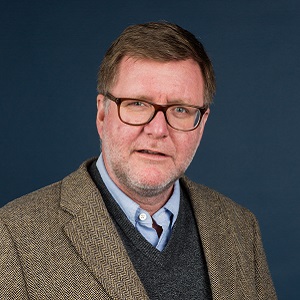 Profile
Odd Arne Westad is the S.T. Lee Professor of U.S.-Asia Relations at Harvard University, where he teaches at the Kennedy School of Government.  He is an expert on contemporary international history and on the eastern Asian region.  
Before coming to Harvard in 2015, Westad was School Professor of International History at the London School of Economics and Political Science (LSE).  While at LSE, he directed LSE IDEAS, a leading centre for international affairs, diplomacy and strategy.
Professor Westad won the Bancroft Prize for The Global Cold War: Third World Interventions and the Making of Our Times. The book, which has been translated into fifteen languages, also won a number of other awards.  Westad served as general editor for the three-volume Cambridge History of the Cold War, and is the author of  the Penguin History of the World (now in its 6th edition).  His most recent book, Restless Empire: China and the World since 1750, won the Asia Society's book award for 2013.
Professor Westad's new book, The Cold War: A World History, will be published in 2017 by Basic Books in the United States and Penguin in the UK.  A new history of the global conflict between capitalism and Communism since the late 19th century, it provides the larger context for how today's international affairs came into being.
Courses
Fall
Spring
Media Expertise
Arne Westad welcomes media inquiries on the following subjects:
Additional experts may be found by clicking on each subject listed. You may contact faculty directly or if you need assistance contact the Communications Office at 617-495-1115.
Research
For a complete list of faculty citations from 2001 - present, please visit the HKS Faculty Research Connection.
Selected Publication Citations:
Book Chapters

Westad, Arne. "Hegemonic Power During the Cold War and Beyond." Global Powers: Michael Mann's Anatomy of the Twentieth Century and Beyond. Ed. Schroeder, Ralph. Cambridge University Press, 2016, 246-255.

Edited Volumes

Holtsmark, Sven G., Iver B. Neumann, and Odd Arne Westad, eds. The Soviet Union in Eastern Europe, 1945–89. Springer, 2016.